Welcome
Handmade pottery for the home
Welcome to my web-shop where you will find both my functional day to day pottery as well as my one off hand built pieces. I love to use handcrafted pots in my home and all of the functional ware you will find on this site you will also find in my own kitchen where I have been testing the designs and glazes.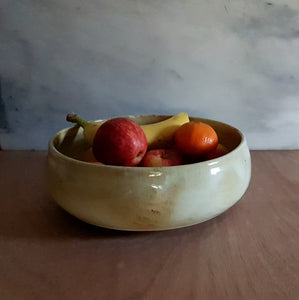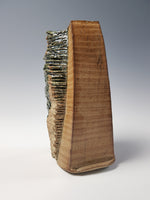 Hand built ceramics
My local abandoned sandstone quarry provides a perfect example of nature reclaiming industry, a return to how things used to be. I keep this in mind with my hand built work and try to bring the feel of the forest returning to its home.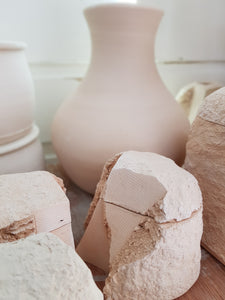 Handmade ceramics
Hand carved boxes made with a technique called kurinuki. Using a block of clay the exterior form has been carved and the interior hollowed out. These have been fired once to 1000 degrees Centigrade ready for glaze application.
High fired
I use both a wood fired kiln and a gas fired kiln depending on the work I am making. I enjoy the benefits of each and the different effects each style brings to my work.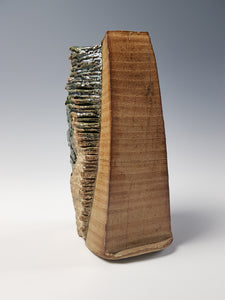 Sculputural yet functional
Fired to 1300 degrees Centigrade and with an Oribe glaze this vase has been made by the technique of kurinuki. The outer was carved from a solid block of clay made from many differing layers before the centre was hollowed out to create a functional vase.